This week, we  have  began to   move  a  journey of  faith to  complete  our  classroom structure. Our  building technical  staffs  are now very serious to see that soon this classroom structure is completed.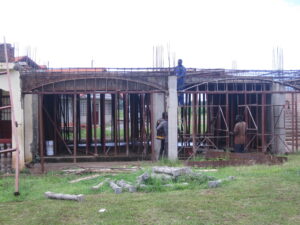 In fact, after  the  completion  of this structure, we  shall breath  a bit because it has been not easy due to ever increasing  number of  children,  and  as you are all aware that even we have High school section in place.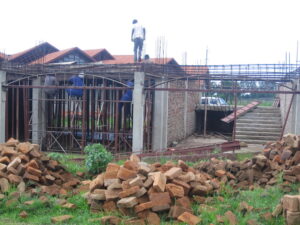 This structure is still part of the primary section. Remember according to the Ministry of Education  policy and guideline,  High school is not supposed to be mixed up with primary section.   Therefore, we are just doing this temporarily and in future when God opens away of finances, we shall shift High school  to  it's  own plot. Now our request is that stand with us in prayers for God's provision  and  intervention  for this to be realized and  achieved. Also those who feel touched and would  like  to be  part of this great work, are highly welcomed to give in their support.