Children Athletics Competition
Kimbilio primary girls and boys having inter-house competition last Friday in preparation for zonal and District level competition due to take place on Thursday 13th this week.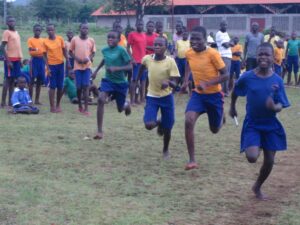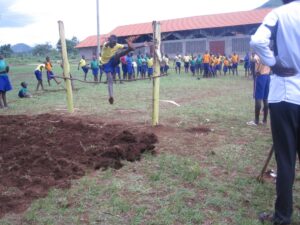 They competed in different areas which were; Relay(400 meters and 50 meters), 100 meters, 12 laps and also high jump. They divided up into four groups with different colors to represent the different houses which were; Africa(Blue) ,Europe( Orange), Asia(Green),America(Yellow). Out of that tough competition, Africa held first position, followed by Europe, Asia and finally America. However, pray with them that this week as they go out for competition with other schools, they will be able to perform well.